Hire Us for Professional HVAC Maintenance
Don't wait until your heating or cooling system has already failed to call us. We recommend scheduling an in-home consultation with Earl Russell Heating and Cooling Inc. before you experience any issues with your HVAC equipment, so our professional team can assess your system and make sure everything is operating properly.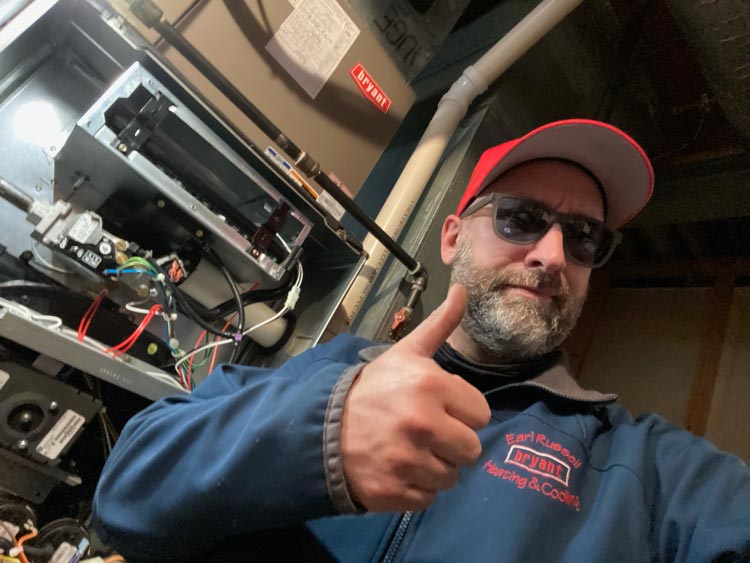 You can save on costly repairs in the long run by preventing them with an HVAC maintenance and service plan from Earl Russell Heating and Cooling Inc..
Signs Your HVAC System Needs a Tune-Up
Even if your heating or cooling system doesn't have a major issue, you may see signs that it could use a tune-up or an assessment to make sure all equipment is operating properly. Some signs that your HVAC system is due for maintenance include:
Certain rooms not cooling or heating as well as others.
Higher electric and/or gas bills.
Moisture or dripping from the system.
If you see any of these signs in your home or business, contact Earl Russell Heating and Cooling Inc. for a free consultation.
24-Hour Emergency Service Available
Has your heating or cooling system failed? Don't delay calling for assistance. Earl Russell Heating and Cooling Inc. can come to your home or business at a moment's notice to assess the problem and offer an expert solution. Not sure you can afford to fix the issue right now? Money doesn't have to get in the way. We have financing options available for both residential and commercial customers. Ask us for more information!
Contact Us About Our HVAC Maintenance Plans
Earl Russell Heating and Cooling Inc. offers professional HVAC maintenance plans to help you keep your heating and cooling system in tip-top shape and prevent problems before they arise. We recommend scheduling a routine tune-up at least once every year. Contact us today to schedule your annual maintenance check! Call us at (317) 873-3167 or fill out the online contact form.